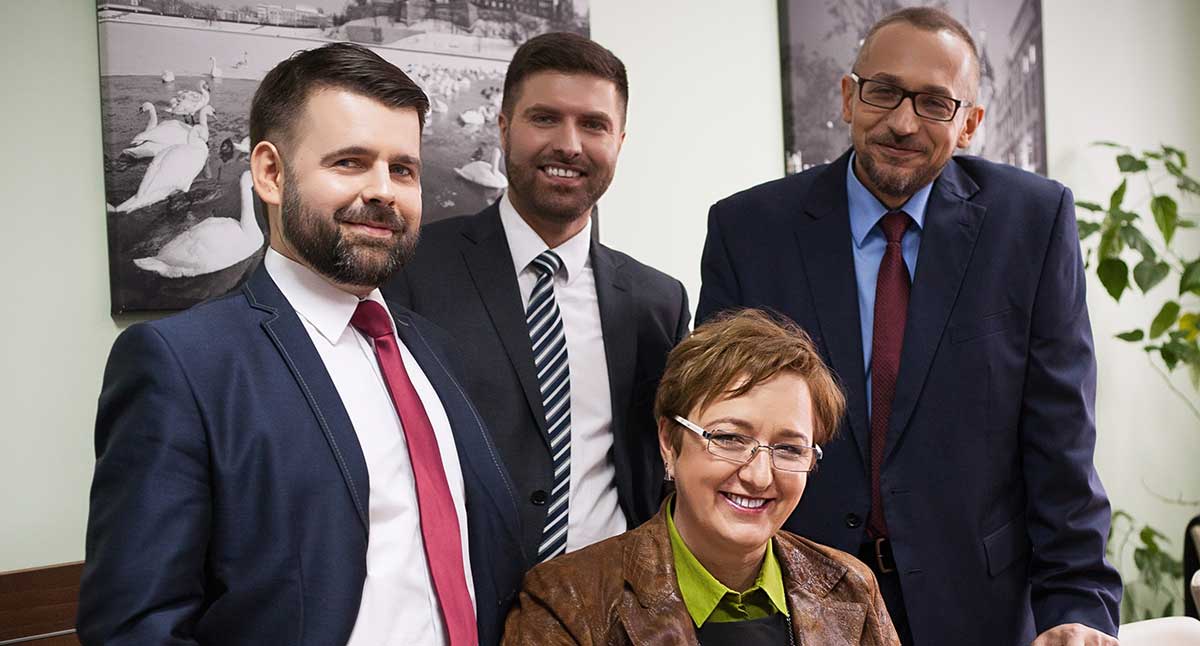 Polowiec & Wspólnicy Sp. J. was developed by four legal counsels, Adam Polowiec, Beata Superson-Polowiec, Marcin Jamrozik and Marcin Rusinek, as an extension of the Law Office of Adam Polowiec, which was set up in 2003.
Our main objective is to provide wide range of entities – enterprises, public sector companies and non-profit organizations – with legal assistance by means of comprehensive services. We do not limit our area of activity to Krakow and Malopolska, but provide legal assistance nationwide and worldwide. Alongside the seat in Krakow we run an office in Gliwice which was open up after winning a significant group of Clients operating in the region of Upper and Lower Silesia.
In order to manage the aforementioned challenges we have built a fourteen-person team of competent lawyers, experts in different fields of law.
We are a partner of the Economic Forum in Krynica, a member of the Chamber of Industry and Commerce in Krakow and co-operator of Katowice Special Economic Zone.
As part of our pro bono activity we cooperate with the University Legal Clinics Foundation based in Warsaw in realisation of the Centrum Pro Bono project.
The elementary benefit for the Clients choosing to cooperate with our Law Office is the guarantee of receiving high-quality legal service and assistance in compliance with lawyer's knowledge and craft. Moreover, we take individual approach to each Client with reference to understanding and meeting their current needs.
As a result our Clients get a chance to make their activity less risk-intensive, more efficient and less time- and resources-consuming.